My trip to Madrid in ten pictures
Last week I went to Madrid with my family-in-law to visit my girlfriend's brother and cousin.
Although our stay there was rather short (only four days), we visited some of the most impressive places in Madrid:
Stadium Real Madrid
Pay attention to the stitching Jesus in first place.
Royal Palace
Ruïnes of an Egyptian temple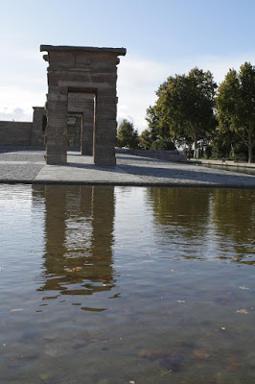 Buen Retiro Park
Older lady feeding the birds. I wonder what her trick is.. Four of us tried letting them eat out of our hands, but we all failed.